Arlington Legacy Society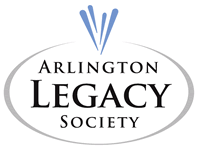 The Virginia Hospital Center Foundation established the Arlington Legacy Society to honor individuals who have made legacy gift commitments in support of medical excellence at Virginia Hospital Center. These types of gifts include bequests, charitable gift annuities, charitable trusts, and contributions of life insurance.
An Invitation to Join the Arlington Legacy Society
Members of the Arlington Legacy Society have expressed their commitment to Virginia Hospital Center Foundation through a very special and important form of financial support.
These donors have named the Foundation as the ultimate beneficiary of a planned gift. Such gifts might include a bequest and/or charitable income gifts, such as charitable gift annuities, charitable remainder unitrusts, charitable remainder annuity trusts, or gifts of life insurance.
Once you complete your estate plans, please fill out our profile form to let us know. We would like to thank you for your generosity by including you in the Arlington Legacy Society.
Membership Benefits
Members of the Arlington Legacy Society enjoy the following lifetime benefits:
The knowledge that you are supporting outstanding healthcare in your own community.
Permanent recognition on Virginia Hospital Center's Wall of Honor.
Recognition in Virginia Hospital Center Foundation publications, Cornerstone and The Galen Gazette.
Invitations to attend exclusive Galen Society and Virginia Hospital Center events including "The Luncheon with a Doctor" series and the annual Galen Society donor appreciation event.
Special invitation and opportunity to join the Women's Leadership Circle, a new community healthcare initiative focused on women's and children's health.
Subscription to the Galen Gazette, the Foundation's major donor newsletter.
Complementary parking at Virginia Hospital Center.
Commemorative gift of recognition for home or office.
Assistance with making a visit to the Hospital as worry free as possible.
The most important benefit, however, you will receive from joining the Arlington Legacy Society is the satisfaction derived from making a lasting contribution to our long-term prosperity.
---
Future of Healing Newsletter